Canada's free trade agreements: The gateway to enter new markets and diversify your exports
At their most basic level, free trade agreements (FTAs) are treaties between two or more countries that lower or remove barriers to trade, such as tariffs. FTAs make it easier to do business in other countries, and may help you compete on an equal footing with local companies. They can also cover non‑tariff barriers to trade, like quotas and border‑processing delays. As such, they are a key pillar of Canada's approach to export diversification. And with Canada's comprehensive list of FTAs in nearly every corner of the globe, there has never been a better time to diversify to new markets.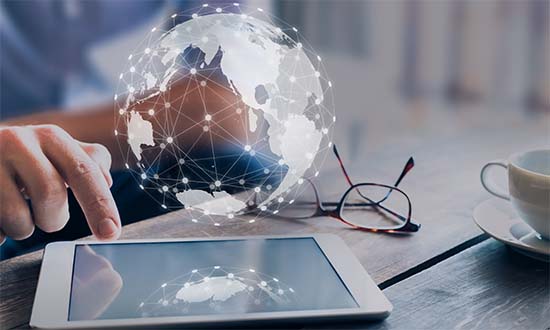 Canada currently has a total of 15 FTAs covering 51 countries and more than 1.5 billion consumers. Together, those 51 countries account for 61 percent of world GDP. Some of Canada's FTAs are agreements with single countries like Colombia, Jordan and South Korea. Others include more than one partner country, such as the Canada–European Union Comprehensive Economic and Trade Agreement (CETA), the Comprehensive and Progressive Agreement for Trans‑Pacific Partnership (CPTPP) and the Canada–United States–Mexico Agreement (CUSMA).
To secure additional opportunities for Canadians, FTA negotiations are also underway with the Pacific Alliance, the Mercosur bloc, the Association of Southeast Asian Nations (ASEAN), the United Kingdom, Indonesia and India.
FTAs offer significant benefits and a wide range of advantages for Canadian companies. Whether you sell goods or services, or you're seeking to find business partners in your supply chain, FTAs offer a competitive advantage. Some of Canada's recent FTAs can also make it easier to invest across borders, protect your intellectual property, or move your highly skilled workers between Canada and its FTA partner countries.
Benefits of free trade agreements (FTAs)
Canada's FTAs help grow your business by:
Increasing competitiveness — With lower or even no tariffs, it could cost less to take your product or service to a new market than it would for a competitor bringing a similar product or service from another country without an FTA in place.
Providing access to new consumers — FTAs make it easier for you to sell to consumers in other countries, including foreign governments. FTAs can also include preferential rules that can simplify how you set up your foreign operations.
Making foreign markets more transparent and stable — FTAs take some of the guesswork out of exporting by offering Canadian businesses better predictability, protection and transparency in foreign markets. Some recent FTAs also promote progress on meeting global labour, environmental, and responsible business standards and practices.
Removing barriers to trade — FTAs can reduce border-crossing delays to member countries, which gets your product to market more quickly. Some FTAs include commitments that give businesses protection for their investment, an equal opportunity to bid on government contracts, or streamlined access to partner markets to conduct their business activities.
Canada's FTAs are not just beneficial for companies. They're also good for the Canadian economy because they improve productivity, stimulate innovation and make Canada a more competitive place to do business, which, in turn, also improves Canada's attractiveness as an investment destination. An important part the TCS's work is, in fact, promoting Canada as an attractive place for foreign companies to set up shop or expand their operations.
"And one of the reasons [foreign companies] come here, aside from our great talent, our wonderful cities, the great incentives and benefits they can find here", says Robert McCubbing, "it's also that if you set up a company in Canada, you then have access to preferential treatment in all of these markets."
If there's a downside to free trade agreements, it's that they consist of complex, technical documents that can run into the thousands of pages filled with complicated language and legal references. Luckily, the Canadian Trade Commissioner Service (TCS) can help you better understand and successfully navigate an FTA so that businesses like yours can find potential opportunities for new sales and business growth in global markets.
CanadExport recently sat down with Robert McCubbing, the Director of TCS Engagement Division within Global Affairs Canada (GAC). His division's FTA promotion team was established with the specific goal of supporting businesses to leverage the benefits of FTAs. It's responsible for developing and implementing strategies and plans, in concert with other divisions at GAC, to inform and motivate Canadian small and medium‑sized enterprises (SMEs) to take advantage of new business opportunities generated by FTAs.
As McCubbing points out, "these are opportunities that Canadian companies have over and above other countries and their competitors, who don't have access to these tariff benefits." His team's job is to increase Canada's FTA utilization rates. In other words, it's to ensure that companies are aware of and apply the benefits — both tariff and non‑tariff — of the agreements, "because if we negotiate them and then no one uses them, it's not really helping."
McCubbing likens his team's FTA promotion work to "last mile implementation" and considers it "an extension of [Canada's] free trade agreement negotiation efforts." He notes that SMEs, in particular, don't always know that FTAs exist. And if they do know, they may not know how to use them, or how to interpret them to determine if there are advantages for them or not.
That's why a big part of his team's role is to demystify FTAs, focusing on the three most recent ones: CETA, CPTPP and CUSMA. One way it's doing that and getting the word out is through high‑quality, professionally produced videos that are posted on the TCS's YouTube channel. Another is highlighting the success stories of Canadian companies that have benefited from FTAs with the support of the TCS. This magazine has published a number of such articles over the past year, including the following:
The TCS's FTA promotion team has also developed a series of free trade agreement primers to help orient and guide Canadian SMEs, navigating how to:
Grow your business in the European Union — Explore the benefits of CETA
Grow your business in the Asia‑Pacific — Discover the benefits of CPTPP
Grow your business in North America — Realize the benefits of CUSMA
These guides, which are written in easy‑to‑understand language, outline what these agreements mean for Canadian companies, and what businesses need to do in order to access and take advantage of the unique benefits offered by each FTA.
Another important FTA‑related tool is the Canada Tariff Finder, which allows Canadian businesses to quickly and easily find tariff information for their products in their target markets. This tool is offered by the TCS in partnership with the Business Development Bank of Canada (BDC) and Export Development Canada (EDC). Companies can take their Harmonized System (HS) code, put it into the tool and find out whether "these countries are the ones where there is zero tariff, or if [Canadian companies] have a tariff advantage," McCubbing explains. This can help users save hours of research time, and is especially useful for SMEs that may be new to exporting and unfamiliar with the content of FTAs.
The TCS's FTA promotion team also provides workshops and training for Trade Commissioners, Canadian companies and partner organizations on both the basics of FTAs and specific agreements such as CETA, CPTPP and CUSMA. This is important, McCubbing says, "because it's not just the TCS that talks to clients. There are provincial governments, investment promotion agencies, economic development agencies, BDC, the Canadian Commercial Corporation (CCC), EDC and Innovation, Science and Economic Development Canada (ISED), and all of the people within our international trade family, [who] all have a role in informing people. So it's building these connections and promoting the tools we have." One of the team's most recent training sessions was delivered to the Saskatchewan Ministry of Trade and Economic Development. The training provided an overview of key elements of FTAs as well as an introduction to various market intelligence tools that can help the Ministry provide greater value‑added services when advising its clients on FTA tariffs, regulations and opportunities.
Finally, the FTA promotion team organizes and supports events to raise awareness of agreements and promote the benefits to Canadian companies. "Working together with our free trade agreement partner countries to do promotion events is something that's important to us," McCubbing notes. The TCS, for example, works "with partners like the European Union. The EU delegation to Canada also [engages in] CETA promotion efforts and they're looking for EU companies to take advantage of the agreement in Canada. And so we work together with them on their activities."
At the same time, the FTA promotion team continues to improve its tools and create new content for companies in a wide range of sectors. Because every sector is different, McCubbing says, it's important to target different parts of the economy and promote an FTA where it makes the most sense. Getting feedback from businesses is another key part of what the team does. Engaging with and hearing from companies allows the TCS's FTA promotion team to work with its trade policy colleagues to address challenges and rectify issues, and, in so doing, "ensure the agreement works the way it's supposed to."
In terms of future plans, McCubbing is excited about working with the TCS's partners to expand FTA promotion efforts domestically. While the TCS does have some domestic reach through its regional offices across Canada, McCubbing says, "most of the SMEs that need to learn about this…aren't our clients yet. Which is why [it's important to] talk to groups like the Business Development Bank of Canada, which has a huge domestic workforce that can reach a lot more SMEs to advise them of some of these types of opportunities and then direct them to us. So FTA promotion, especially domestically with partners, is a really great client acquisition tool for the Trade Commissioner Service so that we're providing more services and getting more companies trading internationally, which is to everyone's benefit."
Visit the FTA webpage on the TCS website and search Canada's trade agreements to learn more about how to expand globally with Canada's free trade agreements, and to find comprehensive information on these agreements, including chapter summaries and milestones.