Canada cracks down on bribery
Canada is strengthening its fight against bribery through six new amendments to the Corruption of Foreign Public Officials Act.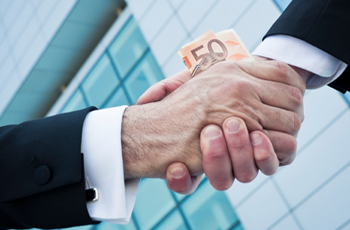 The Act, in force since 1998, bans Canadian companies and their employees from bribing foreign officials to gain an advantage while doing business abroad. It helps to ensure that Canadian companies act in good faith and aims to create a level playing field for international business.
The amendments
The changes to the Act make it easier for the Canadian government to prosecute Canadian companies for bribery regardless of where the alleged crime took place. Previously, prosecutors needed to demonstrate a "real and substantial link" between Canadian territory and the crime. For example, if a Canadian subsidiary had bribed a foreign official using profits gained from operations in that country and no Canadians were involved or informed, the crime may not have fallen under the Act's jurisdiction.
The amendments eliminate a previous exception for facilitation payments. These "grease payments" are paid to foreign public officials to complete tasks they are already required to do, such as process documents on time. This amendment will come into effect at a later date determined by Cabinet.
The Royal Canadian Mounted Police (RCMP) now has exclusive authority to lay charges under the Act.
All businesses can now be charged with bribery under the Act. Previously, only for profit businesses could be prosecuted under the legislation.
The maximum penalty for offences will increase from five years' imprisonment to 14 years.
The Act now includes an offence that prevents falsifying financial records to hide foreign bribery.
Complying with the new amendments
Make sure that your workers and contractors overseas understand the changes
"If you or your workers have any questions about the new amendments, you can contact the Canadian Trade Commissioner Service," says Peter McGovern, Chief Trade Commissioner and Assistant Deputy Minister, International Business Development, Innovation and Asia, Department of Foreign Affairs and International Trade (DFAIT).
McGovern says that Trade Commissioners can explain the challenges and risks in doing business abroad, including the Act's amendments.
"As Canadian companies work to expand into new markets, they may face new issues, including those related to corruption and bribery," says McGovern. "We equip companies with information they need to abide by the laws of the countries in which they are doing business, and to act in accordance with applicable Canadian laws, ethical standards and corporate social responsibility practices."
Don't give in to requests from foreign officials
If you are being confronted by public officials asking for illegal payments, ask for help.
"Consult with lawyers and your internal compliance officers to ensure that you are acting within the law," says Alan Kessel, Assistant Deputy Minister, Legal, DFAIT. "The law is clear. Paying bribes to foreign public officials is a criminal act."
RCMP Superintendent Stephen Foster, Director of the Commercial Crime Branch of the RCMP, agrees, saying: "Just don't do it. Don't bribe, don't break the law, reduce your risk to zero," he says. "Canadians can be competitive without breaking the law."
Don't forget about third parties
You must also ensure that third parties conducting business on your behalf in foreign countries are abiding by the new amendments, says Kessel. The Act covers both direct and indirect bribes so you could be held liable for the actions of your contractors.
Report any attempts to solicit or pay bribes
You can report allegations of bribery to the RCMP in Calgary at 403-699-2550 or in Ottawa at 613-993-6884. You can also contact the Canadian Trade Commissioner Service, which forwards information directly to the RCMP.
Over the past 15 years, three companies have been convicted and fined under the Act. Two others have been charged and the RCMP is currently investigating 35 more.
For more information, learn more about Bribery and corruption and the Canadian Trade Commissioner Service.
Subscribe to: E-magazine and RSS Feed

Use #CanadExport