Gaming company adapts to play at higher level
'Adapt or die' is conventional wisdom in the technology sector — and it's clearly at the heart of Gogii Games' success.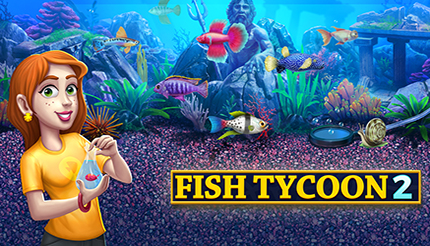 CEO George Donovan founded the business in Moncton, New Brunswick in 2006 when he was just 30 years old. He previously worked as an agent in the video games industry, which helped him spot a gap in the market.
Gogii started out by selling and distributing PC games online. Within a few years, its team had grown from one to 75 people.
But then the game changed. Audiences shifted to mobile and a new demographic of players emerged: women over 30 who wanted cheaper, shorter gaming experiences on their cell phones.
It was time to adapt. Gogii closed its PC department and began to expand its smaller mobile team. The business decided to focus on 'free‑to‑play' games, which generate revenue through advertisement and in‑game sales.
Gogii's flexibility paid off. The business now operates 13 free‑to‑play games and is expanding into the console market. It opened a second office in Halifax in 2017 to accommodate its growing team.

George Donovan, CEO and Founder, Gogii Games
Adaptability is also helping Gogii cater to non‑English‑speaking countries. But you need to explore a market properly before you can adapt your products to it, says Donovan — and the best way to do that is first‑hand.
"We're so used to the idea that we can learn everything online," he explains. "But there are some things you can't understand until you visit the country and experience how it operates."
Gogii reached out to the Canadian Trade Commissioner Service (TCS) on several occasions to help the company make the most of its in‑country visits — including Donovan's trip to the 2017 Tokyo Game Show in Japan.
"The TCS got us a booth space (at Tokyo Game Show), arranged and facilitated business meetings, even supplied transportation," says Donovan. "Their support was incredibly helpful — especially in a city like Tokyo, where getting around is quite complicated."
"The TCS has local people in local markets. It's my first port of call when I explore a new territory." George Donovan, CEO and Founder, Gogii Games
The event was a steep learning curve for Gogii. "We went in with American products that didn't fit the Japanese market. But we took away a lot of lessons and applied them. As a result, we're releasing a game in 2019 that has great potential for Japan," says Donovan.
Gogii also has its eye on Brazil. "A few years ago, we noticed Brazil has a huge discrepancy between the number of people who play games and the number who spend money on them," explains Donovan.
"We knew that if we could figure out the reason and get a foothold in the market, there'd be plenty of room for growth."
Gogii decided to explore Brazil. Halifax‑based Trade Commissioner Stéphane Crépeau helped the business apply to CanExport — a program that provides financial assistance to companies wishing to expand their markets — and Gogii secured $9,000 for the trip.
Donovan travelled to Brazil in 2017 and was met by Trade Commissioner Claudia Kakunaka, who's based in São Paulo. "Claudia set up meetings with three local distributors, one of which is now our partner," notes Donovan.
The trip gave Gogii unique insights into Brazil's market. "We learnt an enormous amount that isn't widely known," says Donovan, who's careful not to give away too much. "We're picking our bets and betting long. But we're ahead of the competition, so we can afford to be patient."
Snapshot: Gogii Games
Founded: 2006
Industry: Video games
Location: Headquartered in Moncton, NB, with a second office in Halifax, NS
Markets: Asia, Europe, North America, South America
Company employs: 26 people
Success factors:
Adapts its products to shifting demographics and non‑English markets
Identified a gap in one target market and innovated to meet the demand
Tapped into TCS support to set up in‑market meetings with distributors
Subscribe to: E-magazine and RSS Feed

Use #CanadExport