Health‑care technology company realizes big dreams through accelerator program
Rémi Richard and Yan Raymond‑Lalande have always had ambitions for the Montreal technology company they co‑founded, which makes software for the Health‑care field, vastly simplifying functions like patient scheduling and secure communication by medical professionals.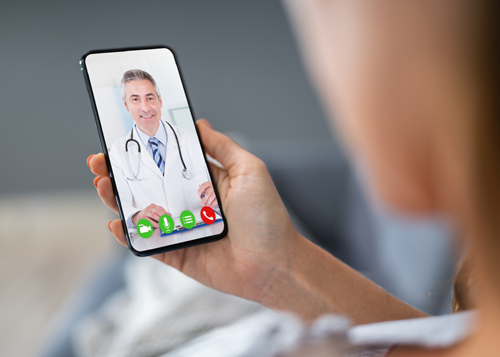 The involvement of the two young entrepreneurs in the Canadian Technology Accelerator (CTA) program in Boston run by Canada's Trade Commissioner Service (TCS) made them dream bigger.
Their CTA experience included top‑flight mentors who helped them understand the U.S. market, introduced them to contacts and led them through essential stages of business development and rebranding. There were encounters with would‑be investors that eventually led to a lucrative round of venture‑capital funding. There was critical guidance from enthusiastic trade commissioners, who are still introducing them to potential clients and customers with thousands of possible medical clinics and hospitals to sign up.
"The CTA allowed us to achieve our next wave of objectives," says Richard, 32, chief innovation officer of Pomelo Health. He and CEO Raymond‑Lalande, also 32, first got the idea for the company a decade ago when Richard's father put a nail through his hand while doing a home‑renovation project and waited seven hours to be seen in a crowded emergency department. The two, who ran a service that built websites for businesses, got the idea to create an electronic "kiosk" that would allow patients to sign in and wait for such appointments remotely.
They created their company, which they called Chronometriq, in 2011, "and we thought we would become millionaires within a year," allows Richard. Instead he recalls walking 10 kilometres to an appointment in a far‑off part of Montreal to save the $3.50 subway fare. "We were dirt poor and super hungry, but we were passionate about what we were doing."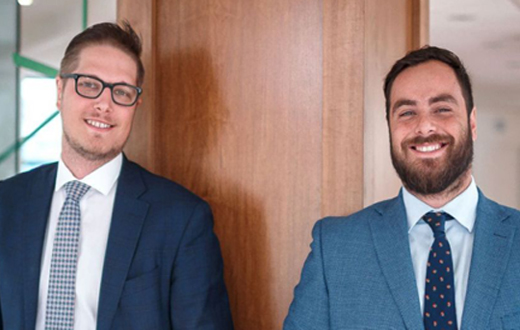 Yan Raymond‑Lalande (left), co‑founder and CEO of Pomelo Health, and Rémi Richard, co‑founder and chief innovation officer of the company.
Photo: Guillaume Levasseur
The technology they developed allows for online appointment booking, reminders and self check‑in, and it has continued to expand into a suite of software tools and apps for patients and doctors. By the autumn of 2018, having raised $3.5‑million in Series A funding and leading in the field in Canada, they entered the Boston CTA to scale up their product offerings and market.
The program brought "another level of confidence," Richard says. It especially gave the two founders "alone time", removed from the day‑to‑day distractions and disturbances of their growing company, "where we could step back and think about our business." Their mentors were leaders in the field and have since become friends who are "interested in our success and feel part of it, which is motivating." The trade commissioners involved "believed in us from the start and they are good allies for us now in the U.S.," he says, indeed they have introduced the company to potential customers that could "explode the company."
Serban Georgescu, a program manager at the CTA in Boston and trade commissioner who covers the digital health sector, says the TCS continues to be the eyes and ears of CTA participants like Richard and Raymond‑Lalande long after they finish the program. "It's been a pleasure helping them grow and following their success."
He says the CTA—which is currently virtual, with the COVID‑19 pandemic restricting travel—brings a major shift in the horizons and expectations of technology entrepreneurs. "You're in a rich environment and the information comes very fast," says Georgescu, a medical doctor who previously worked in the cardiology field. "We open doors to potential customers, partners and collaborators."
Richard advises CTA participants not to waste the experience. "Trust the mentors and the program, be prepared and define targets." The company's involvement in the CTA helped it realize the importance of storytelling and digital marketing and to better understand the U.S. culture, he says. "Americans are direct, to the point, and time and money matter…Doctors in Boston are bombarded with new technologies all the time and companies need to be better and stand out." The company competes on the quality of its product, its ease of use and its cost, he points out, "but at the end of the day it's about relationships and how you make people feel about you and your business."
Since its CTA experience, the company has raised $20‑million in Series B funding and has been rebranded as Pomelo Health. Richard says the pomelo, the "king of citruses", evokes positivity and energy, and the word is easy for people who speak English, French and Spanish to pronounce.
With plans to grow "as fast as possible," the company has opened a U.S. subsidiary in Cambridge, Massachusetts, in addition to its offices in Montreal as well as Toronto, and currently has a total team of 100 employees. Some 12 million patients across North America use its products today, and the company has signed a partnership with ELLKAY, a leading U.S. Health‑care connectivity firm.
The COVID‑19 pandemic has not slowed things down, beyond limiting movement by its staff, which Richard remedies by posting American‑themed pennants and signs with U.S. city names all around its Canadian offices. "You have to give yourself a constant reminder of that market," he explains.
The company's goal is to continue doubling its revenues each year and to expand internationally once it gets "serious traction" in the U.S., he says. He expects this will lead to a third round of funding in the hundreds of millions of dollars, followed by an initial public offering within five years. Richard sees Pomelo Health as a billion‑dollar company with thousands of employees in the future.
"We started with nothing but we have learned to dream big—and think big," he says.
Subscribe to: E-magazine and RSS Feed

Use #CanadExport