Natural health exporters overcome pandemic challenges with expert advice
Canadian natural health products (NHPs) are world renowned for their quality and efficacy. Several factors, such as a strong culture of innovation and domestic regulation, and a thriving agricultural sector, contribute to this reputation. By law, all claims of health benefits must be validated through peer‑reviewed studies, while all manufacturing sites must be licenced. In addition, the NHP sector benefits from a well‑established network of institutes, universities, private firms, government and non‑profit organizations. Knowledge sharing and research collaborations foster discoveries and validate the latest innovations.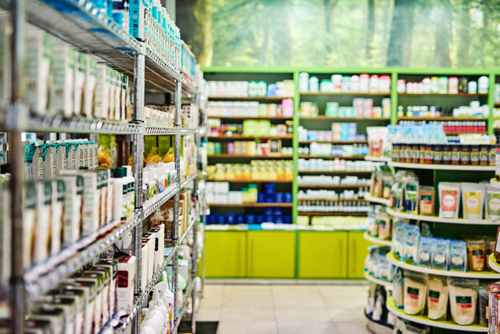 As the global marketplace has matured in recent years, NHPs have become more specialized. Canadian companies have responded by developing innovative products, and unique combinations of vitamins, minerals and herbs that address specific health conditions. By making the most of emerging opportunities, Canadian companies continue to succeed internationally and improve the health of consumers around the world.
The pandemic, however, has created challenges for many sectors, including NHPs. Two Quebec‑based exporters credit Canada's Trade Commissioner Service (TCS) with helping them to overcome the pandemic's challenges and to make the most of emerging opportunities.
International sales help Genacol alleviate the impacts of COVID‑19
Genacol specializes in natural products that reduce joint pain. Guy Michaud was inspired to start the company 20 years ago, after discovering an effective supplement for the chronic knee pain he suffered due to osteoarthritis. He started taking supplements containing collagen, the most abundant naturally occurring protein in mammals, including humans. His knee pain soon subsided and when he learned that relatively few people knew about collagen, he sprang into action.
Michaud founded Genacol and began working with researchers to document collagen's effectiveness, and with laboratory technicians to develop ever‑better products. This approach continues to drive the company's success.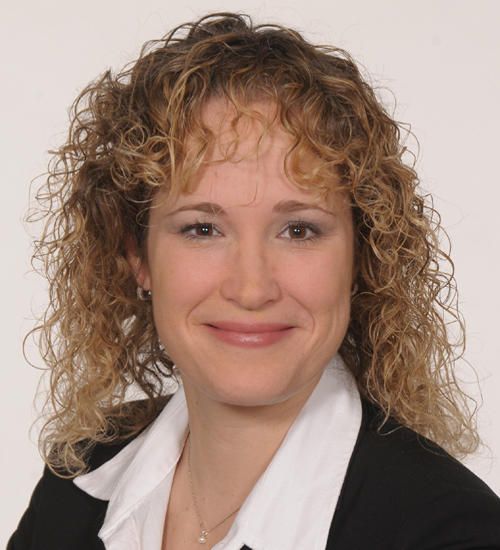 Caroline Jarry, Genacol International's vice‑president of sales
"At first, the company focused on selling in Canada," says Caroline Jarry, Genacol International's vice‑president of sales. "We did some international sales, but didn't devote many resources to foreign markets."
In recent years, Genacol stepped up its marketing efforts abroad and hired Jarry, who understands the importance of working with the TCS.
"I've worked with trade commissioners many times over the last 20 years," she says. "They've helped me develop many markets."
Jarry appreciates that trade commissioners are proactive. One of them attended a trade show in Poland, for instance, identified potential partners and sent her their contact information. Another trade commissioner visited a potential distributor in Jakarta, Indonesia to validate key information about the company.
"Our ability to succeed in a foreign market depends largely on the performance of the distributor we work with," says Jarry. "A strong distributor makes all the difference in the world. Trade commissioners help to validate potential distributors by researching their credentials, finances and contacts."
To explore potential markets in Vietnam, Jarry contacted the TCS in Ho Chi Minh City, the country's largest metropolis. The trade commissioner in charge of life sciences and consumer products identified potential distributors and Genacol signed a contract with one of them. The partners continue to work on registering Genacol products so they can be sold across Vietnam.
"During the pandemic, many countries have stopped considering new imports for possible entry," says Jarry. "Our international sales remain strong, though, thanks largely to the work we did before COVID‑19."
Re‑tooling fuels Nutripur's international success
Much like Genacol, Nutripur was founded by an entrepreneur with a passion for natural health products. Esther Leon started Nutripur in 1989 to share her knowledge of traditional herbal medicines and nutritional supplements. The company's ongoing success is the result of a relatively simple operating model:
source top‑quality ingredients from trusted producers
use manufacturing and formulating techniques that preserve the ingredients' natural properties,
avoid chemical additives, and
test rigorously for safety, purity, efficacy and quality.

Jack Bartczak, Nutripur vice‑president
This model, along with a program of continual research and development, has enabled Nutripur to expand its line of supplements to more than 25 products. Buoyed by strong sales in Canada, Nutripur sought to expand into new markets about eight years ago, but quickly ran into a snag.
"Many countries restrict imports from non‑manufacturers," says Nutripur vice‑president Jack Bartczak, who's been with the company for more than two decades. "We've always done our own sourcing, formulating and testing, but used to contract out the manufacturing. That made it more difficult to enter several key markets."
To address the challenge, Nutripur chose to renovate its primary facility to accommodate manufacturing. In 2017, it began to manufacture natural health products and to pursue new markets.
"We worked with the TCS to identify and validate potential distributors and importers," says Bartczak. "Trade commissioners also helped us sort out local regulations and issues such as packaging. In Vietnam, where many people speak French, we didn't have to design new packaging, for instance. In Saudi Arabia, however, we did."
Nutripur's success in international markets became particularly important during the pandemic. In the last year, some of the raw ingredients Nutripur uses have risen in price due to supply‑chain issues and domestic sales have shifted from in‑store to online.
"Fortunately, our success in countries such as China, where our distributor sells 8 Nutripur products directly to consumers, more than makes up for the negative impacts of the pandemic," says Bartczak.
Nutripur now has its eyes on Europe and Bartczak is working the TCS to acquire the right contacts and market intelligence. The company also continues to develop new products; its latest offering is designed to improve the memory and concentration abilities of children and adolescents.
TCS Support
The Trade Commissioner Service helps Canadian businesses grow by connecting them with its funding and support programs, international opportunities, and its network of trade commissioners in more than 160 cities worldwide.
Our network of trade commissioners located in more than 160 cities worldwide with six regional offices across Canada, can guide you on your international business journey, including:
assessing your potential for specific markets
developing market‑entry strategies
connecting you with important opportunities
helping resolve complex business problems
Subscribe to: E-magazine and RSS Feed

Use #CanadExport