Stratospheric balloon space company pursues global opportunities thanks to CTA
Katrina Albert doesn't mince words when it comes to talking about her company's experience with the Trade Commissioner Service (TCS) and its Canadian Technology Accelerators (CTA) program.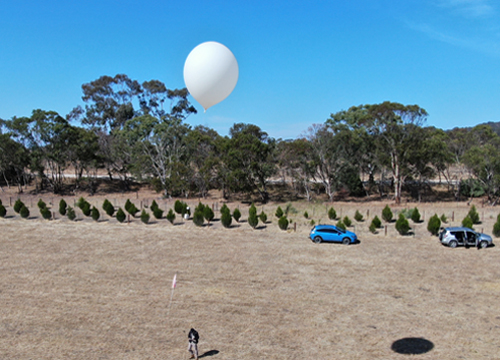 "They've played a critical role in our international expansion by helping us develop key contacts, such as local partners and investors, in specific regions ," says Albert, the president and co‑founder of Quebec‑founded startup Lux Aerobot.
Exploring target markets with TCS support
Starting in 2018, Lux has already been active in Australia. The firm is now planning to leverage its experiences with the CTA program to expand their operations in the United States (U.S.) and Asia‑Pacific markets within the next years.
Lux designs, manufactures, and operates high‑altitude platforms, consisting of stratospheric balloons, that sail 18 to 25 kilometers above the earth, which deliver near real‑time aerial images and insights to a wide range of applications in the defense and civil market.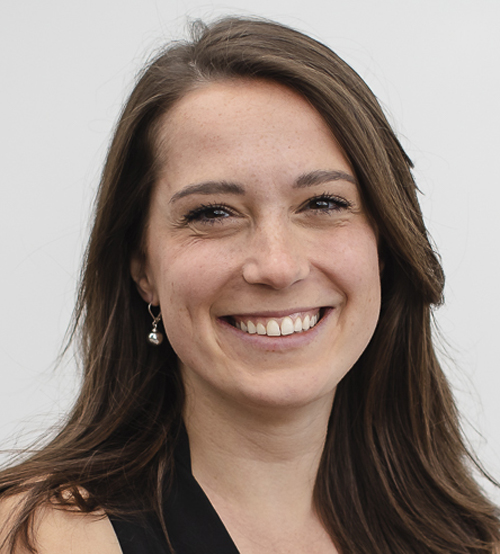 Katrina Albert, president and co‑founder of Lux Aerobot
"Our vision is to commercialize a global fleet of stratospheric balloons to provide imaging and near real‑time insights for multiple customer segments at once," she says.
"Over the next five years, our vision for these platforms is for them to deliver live, high‑resolution images of the surface of the planet on a daily basis to assist with applications such as bush fire monitoring or illegal fishing tracking. Our unique data set will also be useful to improve weather models and help address climate change."
Lux took part in virtual CTA programs to Singapore and San Francisco in 2020, in addition to receiving funding through the CanExport Innovation program the previous year. Lux will be continuing its expansion into the Asia‑Pacific market this year, and the U.S. market in 2022.
Singapore CTA — Benefiting from local mentorship
"As a part of our Asia‑Pacific presence, we knew Singapore was a city of interest for us and when the program came about, it was a great opportunity to begin networking there and create relationships with potential investors and customer segments," she adds.
The Singapore CTA focuses on delivering a customized program that meets the unique needs of each company. A key element of the program is working with mentors that have strong domain expertise, relevant networks and on‑the‑ground knowledge in the Asia‑Pacific Market.
Canadian Technology Accelerators
Access opportunities in global tech hubs for an existing and validated technology product in cleantech, life sciences, and information and communications technologies (ICT) / digital industries with Canadian Technology Accelerators.
Tegan Watson, the CTA Singapore Program Lead, arranged two mentors for Lux Aerobot. One mentor, Leesa Soulodre, is a deep‑tech investor. The second mentor, Rob Hulme, is a senior agribusiness executive. Both brought a wealth of experience working in the Asia‑Pacific market to help Lux explore and prioritize the various applications for its technology in Singapore and greater Southeast Asia.
"Combining our own network within the TCS with that of our mentors, we have a much boarder pool of contacts we can tap into when facilitating introductions to key stakeholders, like investors, strategic partners and prospective customers," says Watson.
With the support from the mentors, program participants were able to gain strategic advice on which key stakeholders they should connect with in the local market and guidance on how to approach the conversation.
"The trade commissioner was fantastic. Thanks to her and the other members of the team, we gained a very thorough understanding of the local dynamic of our target markets, confirmed who we should get in touch with in these sectors, and which applications of our technology were most relevant to the area. Their insights were extremely valuable," Albert says.
San Francisco–Minneapolis CTA — Participating in key national events
The CTA virtual program in San Francisco was equally successful for Lux. "The trade commissioners offered us with speaking opportunities at some national agricultural conferences and again helped us connect us with potential investors and partners," says Albert.
Katrina had the opportunity to work with a pitch coach, and then present at a variety of virtual events including the Ag Innovation Showcase — a premier U.S. agriculture technology (agtech) event and Food Ag Ideas Week. They also participated in a number of investor roundtables with venture capital firms and corporate strategists from both regions.
"We designed the San Francisco–Minneapolis program to provide our cohort with access to two diverse and robust agtech markets: the California/Bay Area, with its huge variety of specialty crops and unparalleled investor community; and the Upper Midwest, covering a five‑state region dominated by row crop production alongside many Fortune 500 food processors," says Christina Connelly, trade commissioner responsible for agriculture and agtech in Minneapolis.
"We're fortunate to have many excellent partners that help us pull together mentors and experts, including TechStars Farm‑to‑Fork in Minneapolis and AgStart as well as the Western Growers Association in California. Through these partners, we held regular "behind the curtain' sessions on topics such as protecting intellectual property, fundraising faster, building a data room and other founder essentials," adds Connelly.
Building capacity for future growth
"As we're looking at raising a round of financing in the coming months, these CTA programs were a great opportunity to connect and create relationships with local partners and investors."
The company is now pursuing a round of financing north of $5 million USD. The funds will be used to accelerate the business' commercial activities in both Asia‑Pacific and North America.
Lux's Canadian head office is in Alma, Quebec, where it collaborates closely with the UAS Centre of Excellence and Transport Canada to support certification of upcoming versions of Lux's cutting‑edge platform. It also has commercial offices in Australia. Lux has a highly technical team of ten employees and is actively recruiting another 10 to 20 team members for the end of this year (2021).
Subscribe to: E-magazine and RSS Feed

Use #CanadExport