Canadian surgical technologies improve patient outcomes worldwide
Canada's medical technology firms are celebrated worldwide for advances that improve health outcomes and increase the efficiency of healthcare systems. These companies benefit from a network of federal and provincial programs that support research, development and innovation in the area of therapeutic products. Research networks foster the collaboration needed to conceive of and refine fresh ideas, while Canada's regulatory process, aligned with global standards, facilitates access to global markets. Investors recognize these advantages and do their part to support the innovation cycle.
The cycle is particularly strong in the sub‑sector of surgical technologies. Two firms, Baylis Medical Company and Intellijoint Surgical, succeed in a growing number of international markets thanks to a shared commitment to innovation and continuous improvement, with help from the Trade Commissioner Service (TCS).
Baylis Medical
Headquartered in Montréal, Quebec, Baylis Medical is one of Canada's largest manufacturers and developers of medical devices. International sales account for the majority of Baylis' revenues, as with most Canadian companies in the sector.
"On its own, the Canadian market isn't big enough to offset the costs of developing advanced medical technologies," says Laura Conquergood, Baylis' Vice President of Operations. "Our success is based on developing products that improve health outcomes and add value to health systems worldwide."

Laura Conquergood, Baylis' Vice President of Operations
Nurse Gloria Baylis founded the company in 1986 as a way to help a patient with a life‑threatening brain aneurysm. The patient required a procedure that could only be done with a speciality catheter manufactured in France but not available in Canada. Baylis created a company to import and distribute the device. The firm quickly prospered by following a simple mission: to improve the lives of people around the world with state‑of‑the‑art medical devices. In the 1990s, the company began to develop medical technologies in collaboration with physicians and found considerable success with devices that helped to usher in new era of minimally invasive heart surgery.
"The inner chambers of the heart are notoriously difficult to access," says Conquergood. "We've developed a series of technologies that enable cardiac surgeons to access these chambers by feeding a catheter through a major artery and into the heart."
VersaCross® RF Transseptal Solution, the company's latest innovation, enables surgeons to use radio frequency (RF) energy to puncture the septum and access the left side of the heart. Patients with cardiac conditions and diseases that were once untreatable are alive today thanks in large part to Baylis' RF technologies.
Baylis Medical is member of the Cardiac Arrhythmia Network of Canada (CANet), a multidisciplinary and multi‑sectoral research and development network. Currently, Baylis is working with CANet on several projects to help reduce atrial fibrillation, the most common heart arrhythmia abnormality.
"Innovation drives the growth of Baylis," says Conquergood. "When I joined the company a little less than 20 years ago, we had 30 employees. Today, we have about 800 and we continue to expand into new markets."
Baylis serves physicians and their patients across the United States and Europe, and is currently expanding into Australia, New Zealand and the Middle East. Conquergood credits the support of Canada's Trade Commissioner Service (TCS) for some of its success abroad.
"Trade commissioners provide us with information about local regulations and business cultures," she says, "along with introductions to prospective clients and partners in new markets. In a specialized sector such as ours, it's important to meet people who understand the significance of innovative technologies."
Intellijoint Surgical
Intellijoint Surgical is another Canadian company developing innovative surgical products that are increasingly popular in markets worldwide. Based in Kitchener, Ontario, Intellijoint develops and commercializes surgical solutions for total joint replacements.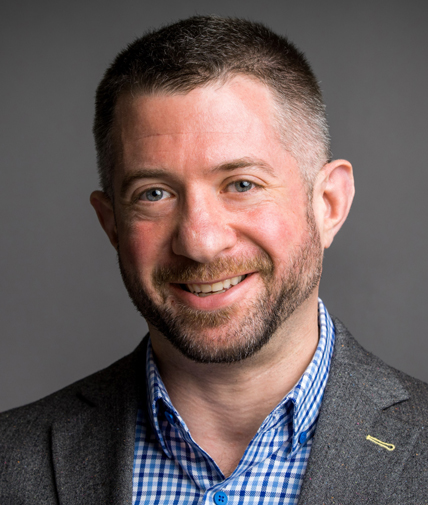 Aidan Thompson, Intellijoint's Director of Marketing
"Proper alignment of the artificial joint is one of the toughest challenges in knee and hip‑replacement surgery," says Aidan Thompson, Intellijoint's Director of Marketing. "A difference of a few degrees or millimetres can affect the success of a procedure. Our technology helps surgeons implant artificial joints in the optimal position."
The company grew out of a design project completed by Armen Bakirtzian during his final year of engineering at the University of Waterloo. Bakirtzian was inspired to develop a solution to a challenge he learned about from his father, an orthopaedic surgeon. In 2010, Bakirtzian's design won a competition for young entrepreneurs, attracting an initial round of investment. That inspired Barkirtzian and two colleagues to found Intellijoint and begin the commercialization journey.
The company's first product, Intellijoint HIP, is an easy‑to‑use, surgeon‑controlled system that provides real‑time measurements to optimize implant alignment and positioning. Once the technology obtained a Health Canada license and earned approvals from authorities in both the U.S. and Australia, the company skyrocketed to success. In 2020, the company launched Intellijoint KNEE.
"International sales are essential to our success," says Thompson. "Canada accounts for about only 2% of our business."
From the outset, Intellijoint partnered with the TCS to enter foreign markets, beginning with the U.S. and Australia.
"Trade commissioners provided us the guidance and contacts needed to break into both markets," says Thompson. "In 2020, we negotiated distribution agreements in other countries largely thanks to the TCS' help with everything from regulatory filings and translation services to attendance at trade shows."
The company's rapid rise to success is reflected in a series of awards. In 2018, Intellijoint won the inaugural Start‑Up to Scale‑Up Award of Excellence at the Waterloo Region MedTech Conference. After Deloitte ranked Intellijoint as second on the list of Fast 50 Tech companies in 2019, Intellijoint claimed top spot in 2020 thanks to a three‑year growth rate of more than 19,000%. At last count, the company's technology has been used in more than 20,000 surgeries worldwide.
"Guidance systems are increasingly popular because they enable surgeons to do a better job," says Thompson. "Intellijoint is working to advance the technology so that it can benefit even more patients."
Subscribe to: E-magazine and RSS Feed

Use #CanadExport