Edmonton‑based synthetic intelligence company goes global thanks to CTA experience
Myrna Bittner and her company's technology are off to the races on the world stage.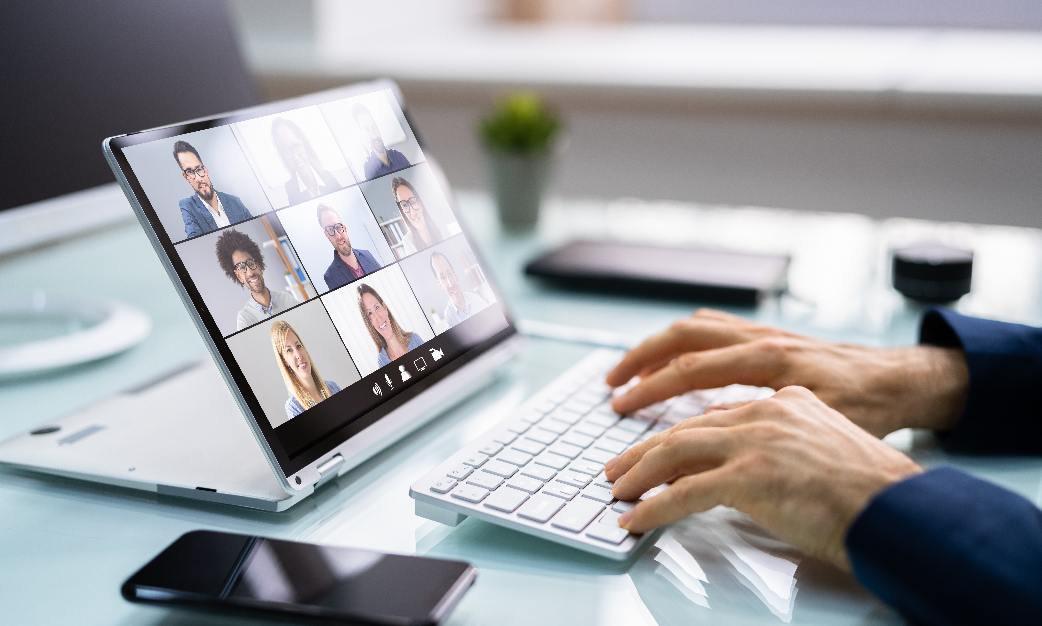 Bittner is the founder and CEO of Edmonton‑based RUNWITHIT Synthetics (RWI), a woman‑owned company and a certified Indigenous business that was founded in 2014. The company uses artificial intelligence‑driven synthetics to create Synthetic Intelligence Environments, which can help decision makers plan and act with certainty based on quantified information.
How did RWI become an international force? It all started when RWI representatives happened to be at a technology conference for Canadian companies where the Canadian Trade Commissioner Service (TCS) was highlighting its Canadian Technology Accelerator (CTA) programs. The CTA seemed like a good fit for Bittner's aspirations for RWI, so she applied to a CTA as a means to learn about different markets for the company. RWI was accepted into and participated in two CTAs, in Mexico and Singapore, and is currently participating in another one in Germany.

Myrna Bittner, founder and CEO of RUNWITHIT Synthetics
While each CTA program and experience was different, they all provided RWI with exposure and opportunities to connect with potential customers and showcase the company's value, through the work of Trade Commissioners and other CTA team members on-the-ground in the market. In fact, the TCS has supported RWI at every step of their journey. "It's part of the service," says Calgary-based Trade Commissioner Jeff Hohn. "We ensure that Canadian businesses are well supported throughout their growth into international markets. We have knowledge of the markets and an understanding of successful approaches, which we share with businesses so that they can thrive."
The CTA provided three critical elements for RWI: business‑to‑business (B2B) connections, communications advice on tailoring for specific international markets, and in‑person support during in‑market conferences, presentations and speaking panels.
According to Bittner, "it's extraordinarily challenging for smaller Canadian businesses to understand the relevance, access and pathways into export markets, and yet, export markets are our opportunity to shine. The Canadian Technology Accelerator was a phenomenal support in understanding and accessing those markets, and has propelled us on to the international stage."
Before taking part in its first CTA program, RWI was as prepared as possible to enter foreign markets. But only after completing the CTA in Mexico could it accurately boast of an international presence. That presence, in turn, gave the company credibility as it developed additional international client relationships, including some in the European Union.
"Participating in the CTA really gave us that exposure as a company," Bittner says.
She believes the CTA brings a deep understanding of market context and requirements. The team is therefore able to provide tailored knowledge of opportunities, such as conferences, because they know their market and what Bittner and her company can do. Through the CTA, Trade Commissioners also provide support to help address local realities, such as recommending an in‑market accountant or lawyer for labour agreements.
In addition, businesses are not required to have in‑depth knowledge on how to grow internationally before participating in a CTA, as the program itself has been structured by the TCS to help businesses do just that.
Trade Commissioner Hohn notes that "the TCS will support Canadian businesses in multiple ways. One key support is that we will not only find the appropriate organizations that businesses should connect with when expanding into new markets, but we will help them find the key contact person in the organization, and we'll help them figure out how to navigate the business landscape."
Through its CTAs, the TCS is there to help Canadian businesses get access to the right audiences and connect with potential foreign partners, pursue new business opportunities abroad or attract foreign investment into Canadian communities.
As a result of that support, RWI sees a bright future for itself in the global marketplace. It understands the need for partnerships in international markets, and how to pursue them. And it continues to gain experience in those markets, and learn a lot of lessons in the process. "We absolutely see the CTA and the TCS as a part of our international business channels, and connecting with them and relying on them has just given us amazing opportunities that I can't see stopping," Bittner says.