Medical technology firm's software solutions find global success
At-a-glance
In business since: 2009
Number of employees: 26
Industry: Life sciences
Main product: Software for the health care industry
Key global markets: U.S., U.K.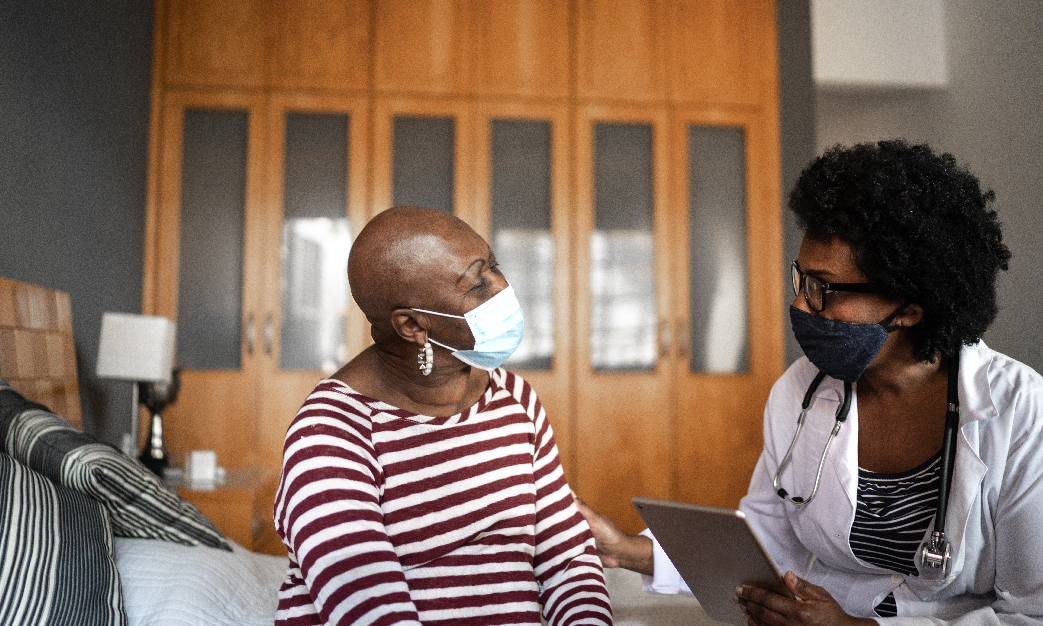 Even before the COVID-19 pandemic hit, the health care system in North America was showing signs of stress due to a shortage of medical staff. Ottawa-based software company Cliniconex found its niche in reducing the strain by streamlining communication to help medical offices stay focused on what matters most — patient care.
"Much of the communication in health care doesn't actually require person-to-person contact to be effective," says Cliniconex founder and CEO Anthony Mar. Automated appointment reminders, for example, ensure that patients arrive on time and bring what they need to each appointment. This allows clinics to bill accurately and comply with legislative requirements related to communication and transparency. "Our solutions can create efficiencies for our health care clients and help ensure they provide the same experience to everyone they serve," he adds.
Cliniconex found international success by working with members of the Business, Economic and Trade Recovery (BETR) team, a group of trade-related government organizations committed to helping Canadian companies grow.
The BETR way to trade
The Business, Economic and Trade Recovery (BETR) team includes trade-related government organizations that work together, every day, to help Canadian businesses venture into global markets by ensuring a no-wrong-door approach when asking for support. This means that regardless of which BETR team member a Canadian company speaks with, they will be guided to the right departments and Crown corporations that can help with growth and exporting. This removes a burden from the company to have all the answers and contacts, and makes their experience more seamless, effective and efficient.
Cliniconex's international success has been strengthened by the BETR organizations it has come to rely on throughout its exporting journey:
Diagnosing the U.S. market
Although the majority of the company's revenues currently come from the United States, its path into the U.S. market was neither easy nor straightforward. When Cliniconex first decided to export to the U.S., Mar discovered that the product did not fit what the market needed.
That's why in 2016, the company turned to the Canadian Trade Commissioner Service (TCS), a member of the BETR team, for help. Senior Trade Commissioner Suzanne Drisdelle, from the TCS Ontario regional office, met with Cliniconex to assess the company's eligibility and need for TCS services and support, and recommended they take part in a Canadian Technology Accelerator (CTA). This free program gives high-potential, high-growth Canadian technology companies on-the-ground experience in their chosen market. Participating companies get coaching and mentorship from industry leaders, support to refine their market-entry strategies, and introductions to potential partners, clients and investors.
Cliniconex was accepted to take part in the life sciences CTA in Philadelphia in 2016 and the multi-sector CTA in Boston in 2017, which further enhanced the company's knowledge of the U.S. market. The Cliniconex team found the American health care market complex and the motivations and regulations very different from those in Canada. In Boston, the company received valuable help from a hand-picked team of well-respected, knowledgeable mentors, as well as from Trade Commissioners based in that city. Trade Commissioners provided market intelligence and made introductions to partners who helped Cliniconex pilot its solution in the U.S. market.
"CTA mentors in Boston had a great impact on informing Cliniconex's understanding of the market," says former Boston-based Trade Commissioner Christine Sarkisian. "The mentors were able to fill in gaps in local knowledge and became trusted advisors."
Partnering to create opportunities
Participating in those CTAs helped Cliniconex significantly grow its market knowledge in a short period of time. "But we still didn't have the right product for the market," says Mar. Opportunity arrived in the form of a request from a senior care operator in Ottawa. Unable to find a suitable digital solution from senior care vendors, they contacted Cliniconex looking for a product to assist in communicating regularly with residents' families. This operator engaged closely with the Cliniconex team to fully describe their communication challenges and, along with other early customers, noted that emergencies and outbreaks often required hiring extra nurses to notify and update families. An outbreak occurs when there are multiple confirmed cases of a disease such as influenza or COVID-19 within a specific period. In the event of an outbreak at a senior care home, administrators are required to notify residents and their families.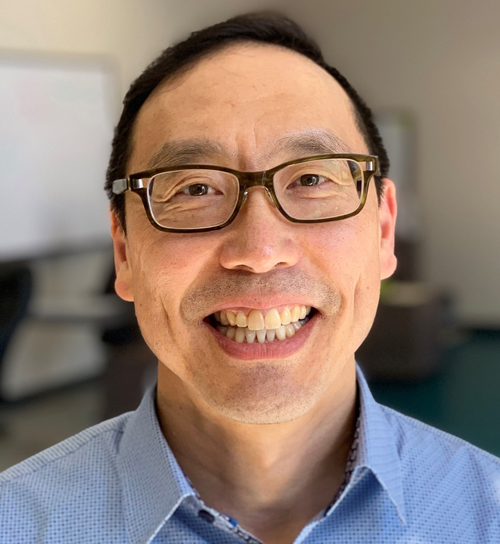 The right digital solution would quickly update all families on the health of their loved ones in mere minutes instead of hours. Cliniconex discovered that elements of their medical technology could solve this issue within the senior care sector.
"For the average size facility, it takes 17 hours for staff to notify each of the residents' families," explains Mar. "Our solution can complete the task in five minutes, including completing the audit record."
The new, refocused software became the company's key to entering the U.S. market, as did a new partnership with PointClickCare (PCC), a cloud-based electronic health record provider. PCC supplies 75 percent of senior care homes in the U.S. and an even greater number in Canada.
"We discovered that the same players from the U.S. health care market were also in the senior care home market. Now we had the knowledge we needed and a product to fit the market," says Mar. "That gave us a solid footing in the U.S. and drove our growth from seven senior care homes to 2,200."
Applying creative solutions
As part of its U.S. market-entry plan, Cliniconex introduced a short-term, no-fee contract offer. The incentive allowed new clients to defer payment on the digital solution while they discovered the value of the system. Cliniconex was able to make this payment model work with help from the BETR team. Export Development Canada (EDC), for example, secured Cliniconex's line of credit through its existing bank.
"EDC has signed agreements with many large national banks across Canada to seamlessly allow business customers to access EDC's products and services through their existing lenders," explains Justin Taylor, a Senior Account Manager at EDC. "This makes it easier and more straightforward for customers like Cliniconex to access EDC's services as their needs grow."
The Business Development Bank of Canada's investment arm, BDC Capital, provided funding with flexible terms to help Cliniconex execute on a growth strategy without raising new equity. The company was also able to further invest in sales and marketing.
"Cliniconex demonstrates all the key factors of a company positioned for high growth," says Christina Howard, Director of Growth and Transition Capital at BDC Capital. "They have a strong management team with clear direction and accountability. We are impressed with their ability to establish partnerships to further their expansion, and we're excited to see how BDC Capital's investment will allow them to continue to build on their momentum."
The investment has paid off. Cliniconex's retention rate exceeds 95 percent and its annual revenue has doubled thanks to its market penetration in the American senior care home sector.
Reacting to COVID-19
The COVID-19 pandemic created an enormous challenge for senior care homes, which struggled to implement new and changing measures to keep residents and their families safe. At the same time, they had to comply with new legislation and shorter timelines for transparency and communication.
Cliniconex's solutions helped clients deal with the realities and stresses of the pandemic and report outbreaks to residents' families much more quickly. Senior care homes already using the company's solutions were able to keep everyone coordinated. Others quickly began to see the benefits of a digital approach. With a high likelihood of future pandemics, combined with the current health care staffing challenges, Mar feels the need for his company's solutions will continue to grow.
In 2020, Cliniconex received advisory services and funding from another BETR team member, the National Research Council of Canada Industrial Research Assistance Program (NRC IRAP), to support a research and development project to develop a pilot for a new internal communications solution. The pilot project came to a halt during the pandemic, as Cliniconex's clients were intently focused on keeping their residents healthy. Mar is optimistic that the solution will regain momentum as regulators and payors, like the Province of Ontario, develops new legislation to ensure accountability and transparency in senior care homes.
Cliniconex was also nominated in 2021 to participate in the Accelerated Growth Service (AGS), a whole-of-government service led by Innovation Canada, which is part of Innovation, Science and Economic Development Canada (ISED). The AGS partnership includes 11 federal and regional organizations that team up to support high-growth firms looking to scale up their business.
As part of the AGS, Cliniconex was able to gain insights from an Innovation Advisor and a multi-departmental team. Together, they developed a growth plan to support the company's expansion and increase its export activities in the U.S. and Europe.
Looking forward
Cliniconex's growth south of the border has been strong. Mar sees a lot of opportunities in the market as people get older and the company's customer base continues to grow. But he also has his eye on international expansion and becoming a global leader in this space. "Health care is structured slightly differently in every country, but we believe the same problems around efficiency, experience and compliance exist all over the world."
The company now has one client in the United Kingdom (U.K.), thanks to a relationship built through an investor. The U.K. is now firmly on the Cliniconex radar as its next export destination. After that, it's on to Europe, Australia and New Zealand.
To that end, Cliniconex is looking to secure $10 million in funding to accelerate customer growth in the U.S. and U.K. by the second quarter of 2022. This funding will help the company become more efficient in finding future customers and partners, and invest in tools and processes to serve current customers more effectively.
As Cliniconex develops its international business strategy, the company intends to rely once again on BETR organizations and potentially apply to other CTAs. According to Mar, technology companies that want to expand abroad can't simply manage the task from Canada in isolation. "You can either build something yourself or leverage what the Government of Canada is already offering. In either case, you want to tilt the situation to your competitive advantage."
Mar strongly encourages medical technology companies to take advantage of everything BETR organizations have to offer, including CTAs, with support from Trade Commissioners who have the knowledge, contacts and experience of doing business in the market, and mentoring opportunities that identify gaps and help align your product with specific market needs.
"Why wouldn't you do it?" asks Mar. "Our company will always leverage what we can from government services who can help us see and seize opportunities to expand and scale."