#HOTCS: Line Poulin-Larivière, Ottawa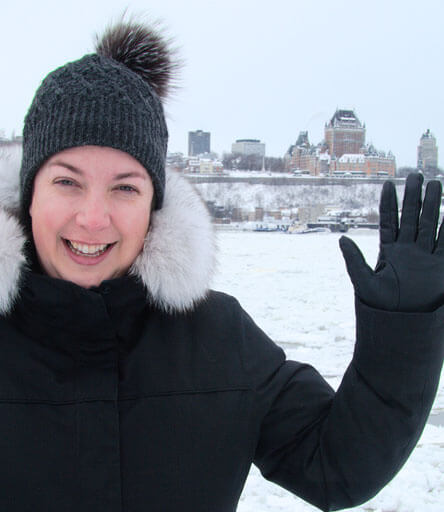 "As a Trade Commissioner covering Climate Finance, I learn about a new fund almost every week, it's a fast paced environment, that's for sure. I'm based in Ottawa but most of our team is based abroad. Compared to other teams, ours is small and dedicated to Climate Finance. My colleagues are dispersed throughout all time zones which is amazing; when Manila is about to go to bed, Abidjan is coming back from lunch and Washington is having its first coffee. The network never stops working hard to open more doors to Canadian firms!
Here is the best thing about my job: I get a chance to help Canadian firms diversify and export low-carbon solutions. It's all about taking action. We have so many companies that have developed technologies that can address one of the biggest challenges of our generation – climate change. There is momentum, the business opportunities are huge. Every day, our team helps entrepreneur's access funds to build bankable projects in emerging markets.
Being part of the TCS is knowing you always have someone that can help you find the information you need to make a smart business decision. I also have the privilege to work with associations, partners and field experts to develop tools that bring this expertise into the hands of Canadian firms.
When I meet clients, I often find myself telling them to simply keep us in their toolkit once they decide to go global. It's not a one-time service, our network will follow them as they grow and evolve on their export journey. What I want them to remember is that we can help them wherever their ambitions may take them"