TCS support helps open doors for innovative plastic recycling solution
Polystyvert is an innovative cleantech company that set up a circular economy for styrenic plastics through a dissolution recycling process. In 2020, this Quebec‑based business was recognized as one of 100 Technology Pioneers by the World Economic Forum. Especially significant for founder Solenne Brouard was that her company was selected for its work in combatting climate change — something she has dedicated the last ten years to despite several early setbacks.
The company has steadily entered the European market. It is common for cleantech suppliers to set their initial expansion on this market because companies in the European Union (EU) are under significant regulatory pressures, which means clean technology solutions are more in demand.
Founder Solenne Brouard and her team first engaged the Trade Commissioner Service (TCS) in 2016 when they were struggling to get in the door with the right prospective EU clients. "Very often I was able to reach someone at the companies we wanted to work with, but I was never able to get a meeting with the decision maker. So that's when I turned to the TCS. They knew the European market and were able to put me in contact with the decision makers at the companies we were targeting."
Brouard had more than a passing interest in environmental protection when she noticed that large companies were throwing out garbage that included high amounts of polystyrene (PS) — a material used to create plastic food packaging. PS is the least recycled plastic due mainly to transportation and decontamination costs and a low‑quality end product. With twenty million tons of unrecycled PS ending up in landfills each year, she wondered if there was a recycling solution to this waste problem. Already aware that virgin plastics were in high‑demand, and after what she calls "very basic research", Brouard came across a technology solution developed by Japanese company Sony which converts PS into reusable, virgin plastics.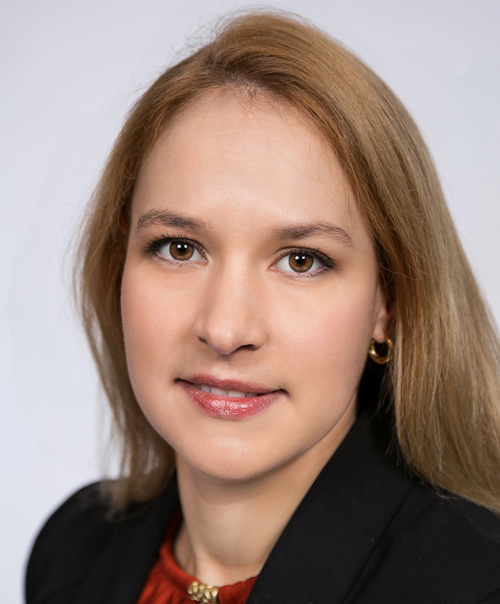 Solenne Brouard, Founder of Polystyvert
She saw a viable business opportunity to create a similar technology in Canada and tap into the growing PS market. She gathered a team of engineers and chemists but their first two trials failed.
Not one to give up, Brouard went to a chemist professor at a local university and showed him the proposed design. He immediately understood why their trials kept failing and suggested changing the anti‑solvent method, which is what is needed to separate the compounds. His proposal was so new that Brouard and her team needed to change everything about their process. But the revisions yielded a successful prototype, and the dissolution technology was so unique, they were able to patent the innovation in 2014.
The patent proved to be unbelievably valuable in the growth of Polystyvert, attracting investors and helping to raise enough funds to begin scaling up the process. Eventually, the company launched its first plant in Montreal creating PS in a closed‑loop facility.
Now in the midst of drafting a fourth patent, Brouard has succeeded in building the solution she envisioned in 2011. But she admits that there were hard lessons to learn along the way, namely "when you have something that works — technology that does what it is supposed to do — the commercialization isn't necessarily done yet."
Getting the technology right six years ago didn't mean she had commercially viable product. Despite early positive feedback and large investments, clients "did not buy it. To them, it was too expensive."
This led Polystyvert to focus on how they could lower the price of the technology. "Just being environmentally friendly isn't enough; it needs to be profitable. I was not prepared for that lesson." After several changes and new innovations, her team was able to optimize the production method and in turn created a cost‑competitive solution.
Since working with the TCS, Brouard secured many meetings with decision makers and notes that being a woman has proven to be an advantage. "I am usually the only woman in the room. Polystyrene is in the oil and gas domain, which is very male‑dominated." She continues, "This means I am easy to identify — I am memorable. I am the woman." When asked if it is difficult working in a male‑dominated industry, she is quick to shut it down, "Most of them are happy to work with women. They welcome us."
When asked what advice she would offer women who are thinking about launching their own company, she says, "Just do it. Don't wait for the good moment — there is no good moment. [Women entrepreneurs] have our own sets of challenges, such as expectations around family responsibility. It can be difficult to manage everything. But there are benefits to owning your own business that traditional jobs don't offer women, such as flexibility in your schedule [or] taking a day off for learning."
Polystyvert was part of the US Canadian Technology Accelerators (CTA) cleantech cohort in 2020. Brouard says the U.S. is going to be a really good market in the coming years, so she is setting the groundwork now.
Just last month (January 2021) Polystyvert announced it was partnering with a global chemical in the United States. Developing partnerships, Brouard says, is necessary to enter certain markets. When asked if she has her eyes set on Asia, she is more contemplative. "China alone is a bigger market than Europe and North America combined. But they have a very different market. My plan for Asia is to find an established partner, someone that can deploy the technology for us. That would be more efficient than me trying to go in alone."
Polystyvert will continue to work with the TCS to meet its expansion goals. Brouard is in regular contact with the TCS Regional Office in the Quebec and Nunavut region, that can serve as a first point of contact before accessing the global network of trade commissioners in more than 160 cities worldwide. It has also received funding through the CanExport SMEs program, that helped support her growth on global markets.
Subscribe to: E-magazine and RSS Feed

Use #CanadExport