Trade Commissioner Service - Spain
Welcome to the office of the Trade Commissioner Service in Spain. Our mandate is to promote Canada's trade and economic interests in Spain, and to support the efforts of Canadian companies who have selected Spain as a target market for their products, services or technologies. We also offer Spanish businesses assistance regarding investment opportunities in Canada, and we can match their import enquiries with corresponding Canadian suppliers of products and services.
Canada has signed a free trade agreement with the EU. The TCS in Spain can help Canadian companies to take advantage of the competitive edge offered by the Canada-European Union Comprehensive Economic and Trade Agreement (CETA). Spain is one of 28 gateways to the European Union (EU) – the world's second-largest market.
Contact the TCS in Spain to start your EU expansion.
Leading Opportunity Sectors
We serve Canadian clients in all sectors. Based on our knowledge of the market, the following sectors offer the greatest opportunities for Canadian companies:
Aerospace | Cleantech | Defence and Security | Education | Information and Communications Technologies | Forest Products | Life Sciences| Oceans Industries
Services from the Canadian Trade Commissioner Service are offered free of charge to Canadian companies and organizations.
Territory covered: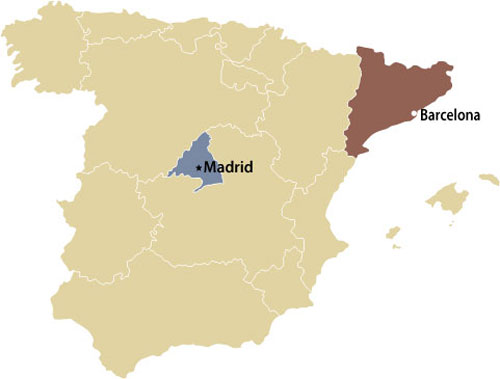 Our offices in Madrid and Barcelona cover their respective sectors across Spain and Andorra.
Date Modified: