Two Canadian life sciences companies grow with BDC and TCS support
Many Canadian firms in the life sciences sector, particularly small and medium‑sized enterprises (SMEs) benefit from the financial and advisory support of the Business Development Bank of Canada (BDC). Known as the bank for Canadian entrepreneurs, BDC provides the financing, capital and advisory services they need to succeed at home and abroad.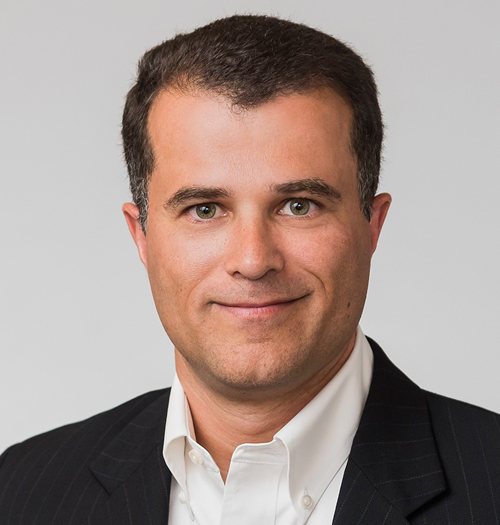 Ricardo Pereira, BDC's manager of international partnerships
"We're the bank for Canadian entrepreneurs," says Ricardo Pereira, BDC's manager of international partnerships. "We work in collaboration with financial institutions and partners to help businesses grow and succeed."
BDC works closely with a company to support its evolution, often by extending loans to finance particular projects, such as entering a new market or developing a new product line. BDC's wide spectrum of solutions also includes venture capital and growth equity. The evolution of two Canadian firms illustrates the impact of BDC support.
Hexoskin
Like so many companies in the life sciences sector, Hexoskin innovates at the intersection of multiple disciplines — in this case, biomedicine, engineering and machine learning. Company co‑founders Jean‑François Roy and Pierre‑Alexandre Fournier were motivated by the growing prevalence of chronic disease.
"Illnesses such as heart disease and COPD — chronic obstructive pulmonary disease — are becoming more common in much of the world," says Pierre‑Alexandre Fournier, CEO of Hexoskin. "My partner and I founded Hexoskin in 2006 to find solutions to the problem."
Together, they developed and refined technology‑embedded clothing that continuously monitors pulse and breathing rates, along with other vital signs. They also developed sophisticated software that records and analyzes this information. Initially, Hexoskin found customers in a wide variety of sectors.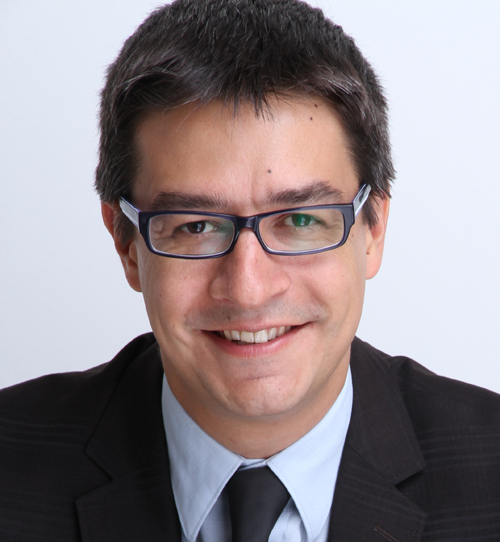 Pierre‑Alexandre Fournier, CEO of Hexoskin
"At first, we marketed it to research institutions and health‑and‑wellness companies, and as a training aid for elite athletes," says Fournier. "In 2011, we collaborated with the Canadian Space Agency on a garment that tracked the vital signs of astronauts aboard the International Space Station. That opened more doors for us."
As the only technology in the world that provides continuous monitoring of cardiopulmonary function, Hexoskin also proved increasingly popular with researchers: more than 100 peer‑reviewed research papers reference the company's products. To help grow the company, Fournier turned to BDC and Canada's Trade Commissioner Service (TCS).
"We started working with BDC more than seven years ago," says Fournier. "Their loans enable us to develop and market our products and technologies. BDC differs from other banks because it tolerates more risk and understands how business works."
To research international markets and refine its marketing strategy, Hexoskin partnered with the TCS. The company began to sell directly to physicians interested in tracking the vital signs of their patients and participated in several trade missions alongside other companies in the sector.
"Trade missions are great because they help to build credibility," says Fournier. "They also enabled us to learn from other companies in our sector. Ultimately, we all face similar business challenges."
Today, Hexoskin's clients are based across North America and Europe, and include not only consumers and researchers, but also companies in the pharmaceutical, healthcare, security, defense and aerospace industries. Hexoskin's clinically validated technology contributes to improved therapeutic care in everything from cardiology to mental health.
"The advantages of monitoring health data continuously using passive technology have become even more apparent during the pandemic," says Fournier. "We continue to work with clinicians to increase our contribution to patient outcomes."
Cliniconex
Cliniconex also credits much of its recent growth to the support of BDC and the TCS. The Ottawa‑based firm specializes in software that makes healthcare better by simplifying the experience of it.
"Healthcare is fragmented and a person's experience of it can be choppy and frustrating, which is more a reflection of inefficient care delivery than a person's ability to navigate the system," says Cliniconex CEO Anthony Mar. "Cliniconex brings automation and collaboration to the timely exchange of information, which is called care coordination. It's about getting the right information to the right person at the right time and bringing back responses to the right person working at a care centre, without disrupting their workflow."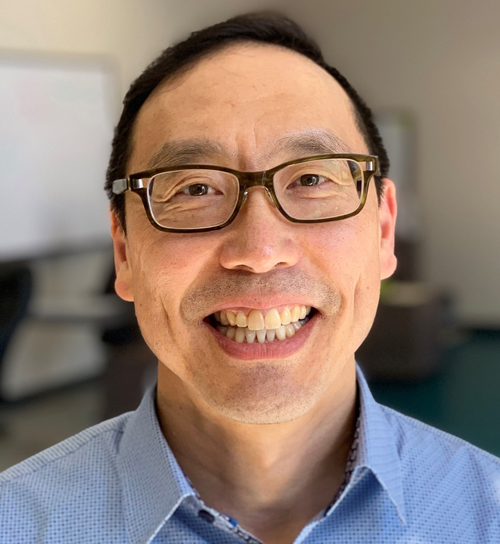 Anthony Mar, CEO of Cliniconex
The exchange could be as simple as an update to family members about COVID‑19 visitation protocols in a long‑term care facility, or as complicated as follow‑up surveys of patients who didn't complete their treatments at a medical clinic. Either way, the care team, the patient, and the family are informed and ready for the next step.
An engineer who worked in telecommunications for two decades, Mar founded Cliniconex in 2009 and with Tom Phillips recognized that better communications could improve both system efficiency and patient outcomes. Initially, the company marketed its technology to Canadian dentists and orthodontists, with limited success. The company had more success with Canadian physicians by establishing a re‑sale channel, growing the business steadily but slowly. This began to change after Mar attended a series of TCS workshops in Boston and Philadelphia in 2018.
"The Trade Commissioner Service helped us reimagine our offering," says Mar. "My mindset changed completely and I recognized how our technology could deliver value to American customers."
A major obstacle to efficient communications in U.S. healthcare and long‑term care is that no two systems are alike. Mar estimates that the country uses more than 600 different types of electronic medical records (EMR), for instance.
"The TCS helped us understand that the experience of care in the U.S. was fragmented and uneven, much like the Canadian system, so there was an opportunity," says Mar. "We built our technology as a platform compatible with any EHR and any workflow."
To enter the U.S. market, Cliniconex established a bold two‑part plan. The first part was to partner with a trusted provider: PointClickCare, a firm that provides EHRs to more than 60 % of the country's nursing homes. The second was to offer new subscribers 75 days of free services. To finance the plan, the company secured a loan from BDC.
"BDC's support was essential," says Mar. "And it paid off: we went from fewer than 100 clients to more than 1,000 in two months."
The company continues both to expand and to refine its technology. A pilot project in the United Kingdom began in 2020 and work is underway to develop new levels of functionality.
"Well‑coordinated care enhances quality, satisfaction, compliance, safety, efficiency, and financial sustainability," says Mar. "That's what matters most."
TCS Support
The Trade Commissioner Service helps Canadian businesses grow by connecting them with its funding and support programs, international opportunities, and its network of trade commissioners in more than 160 cities worldwide.
Grow your innovative business in international markets with:
Canadian Technology Accelerators — Access opportunities in global tech hubs for an existing and validated product in cleantech, life sciences, and information and communications technologies (ICT).
CanExport Innovation — Apply for funding to pursue research and development (R&D) agreements with international partners and investors.
Canada's network of trade commissioners — Connect with our network of trade commissioners in more than 160 cities worldwide, including six regional offices across Canada, for help on your international business journey.
Subscribe to: E-magazine and RSS Feed

Use #CanadExport