Realize your full potential. Canada represents 0.5% of the world's population. That means 99.5% of our customers are somewhere else.
The Canadian Trade Commissioner Service (TCS) knows what's happening in business environments all over the world. Each year, we help more than 15,000 Canadian companies to grow their business by taking advantage of lucrative export opportunities.
Through our international connections and expertise, we can provide you with access to:
---
New customers
Canada's broad and growing global trade network gives Canadian companies unparalleled access to the world's customers. Let us connect you to more buyers.
On average, firms that work with the TCS export to 25% more markets, and earn 20% more value.
Get your free guides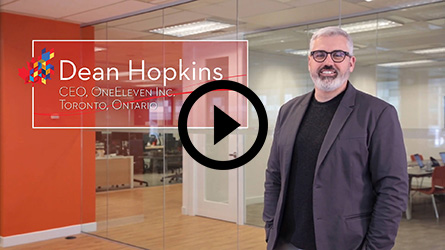 Toronto firm says Trade Commissioner Service is their key to success
"The ability for us to bypass our own relationship development and leverage the relationships they already have accelerated us by 6-12 months"
– Dean Hopkins, CEO, OneEleven Inc.
---
New markets
Discover where there is demand for your products or services. Grow beyond Canada's borders with our market-entry advice and insights.
80% of TCS clients said Trade Commissioners helped them gain the confidence to explore or expand their operations in to new global markets.
Get your free guides
---
New tools
As technology evolves, so can your profits! Learn how digital tools can help you take your business to the next level in today's evolving global landscape.
We are on-the-ground in 160 cities worldwide with more than 1,000 Trade Commissioners.
Get your free guides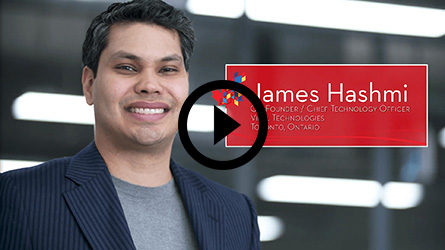 The power of the TCS is music to Viryl Tech's ears
"We needed to go global from day one. Being a small business, we don't have the resources to have a physical presence in every market we enter."
– James Hashmi, Co-Founder / Chief Technology Officer, Viryl Technologies
---
Get the TCS advantage
Connect with the Trade Commissioner Service (TCS) to stay in-the-know on upcoming events, receive market insights, and get instant access to resources like export guides and more.
Sign up for MyTCS to receive TCS's e-newsletters, trade information and promotional messages. You can withdraw consent at any time.
---